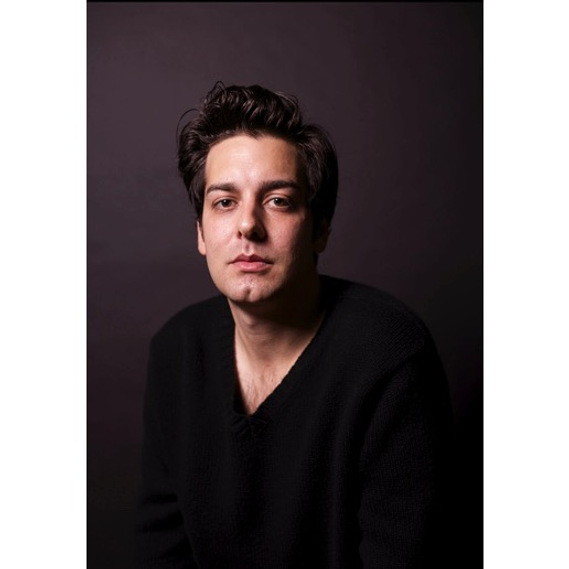 Ryan Mekenian is an Armenian-American writer, director, & producer who recently completed his Masters of Fine Arts in Film & T.V. Production at the U.S.C. School of Cinematic Arts. His script, The Man in the Flying Lawn Chair, won the 2021 Screenwriting Discovery Award Grand Prize at the Oscar-qualifying Rhode Island International Film Festival.
Ryan's short film, Spokespeople, about L.A.'s bicycle communities, won Best Doc Short First Prize at the Rhode Island International Film Festival and Best Film for Change at the BAFTA-qualifying Bolton International Film Festival. Spokespeople screened at thirty festivals worldwide, including the Oscar-qualifying Edmonton International Film Festival, the BAFTA-qualifying Carmarthen Bay Film Festival, & the American Pavilion's Emerging Filmmaker Showcase at the Cannes Film Festival.
As a boy, Ryan would carry around his mom's Minolta XG7, shooting anything and everything in sight. When he attended the Orange County School of the Arts and Francis Ford Coppola served as a guest director, Ryan's goals crystallized. At 16, he went door-to-door raising $10,000 to produce his first play (YES, this was before Kickstarter). The production sold out and Ryan was offered his first professional directing job on its opening night. Later that year, he became the first student director in OCSA's history with the California premiere of the musical Parade. The production was a success and subsequently led to the school's formation of a directing curriculum.
Ryan's passion for directing led him east. At N.Y.U.'s Tisch School of the Arts, he studied under Tony-winning director Rachel Chavkin at the Playwrights Horizons Theatre School. During his freshman year, he was hired as production assistant for the Broadway play Six Dance Lessons starring Mark Hamill and associate producer for Snoopy with Sutton Foster. Ryan assisted on Aaron Sorkin's The Farnsworth Invention produced by Steven Spielberg, The 24 Hour Plays with Jennifer Aniston, Sam Rockwell, & Chris Rock, A Little Night Music starring Natasha Richardson & Vanessa Redgrave, & two seasons of Law & Order.
After applying to U.S.C.'s School of Cinematic Arts twice and finally being accepted on his third attempt, Ryan headed west to complete his studies and harness the art of filmmaking. His goal is to direct the kind of films that inspired him as a child — Comedies, Dramas, and True Stories that convey honest, complex portrayals of the American dream.